Video / Audio / Photo Production
The best way to deliver any message is through audio and video channels. SKY7 Group provides Video & Audio production services. Weather you need a TV Advertisement, Product Video Presentation or Reading Service (Voice Over Narration) we can do that for you!
Our AV services are separated in groups. First we can provide filming recording services. Ex we will film your video or record voice audio. Then once we source materials we can edit them or combine to a single product for example provide keying service (remove green screen) or add voice over to a video of the product presentation.  Once materials are edited we can increase their visual effect by adding animation and special FX. We can also do 3D production, for instance mixing 3D animation with real video material.
For example below are the footage of the video that we did for client and then result screen with keyed screen and video animation added. You can find full video sample at the bottom of the page.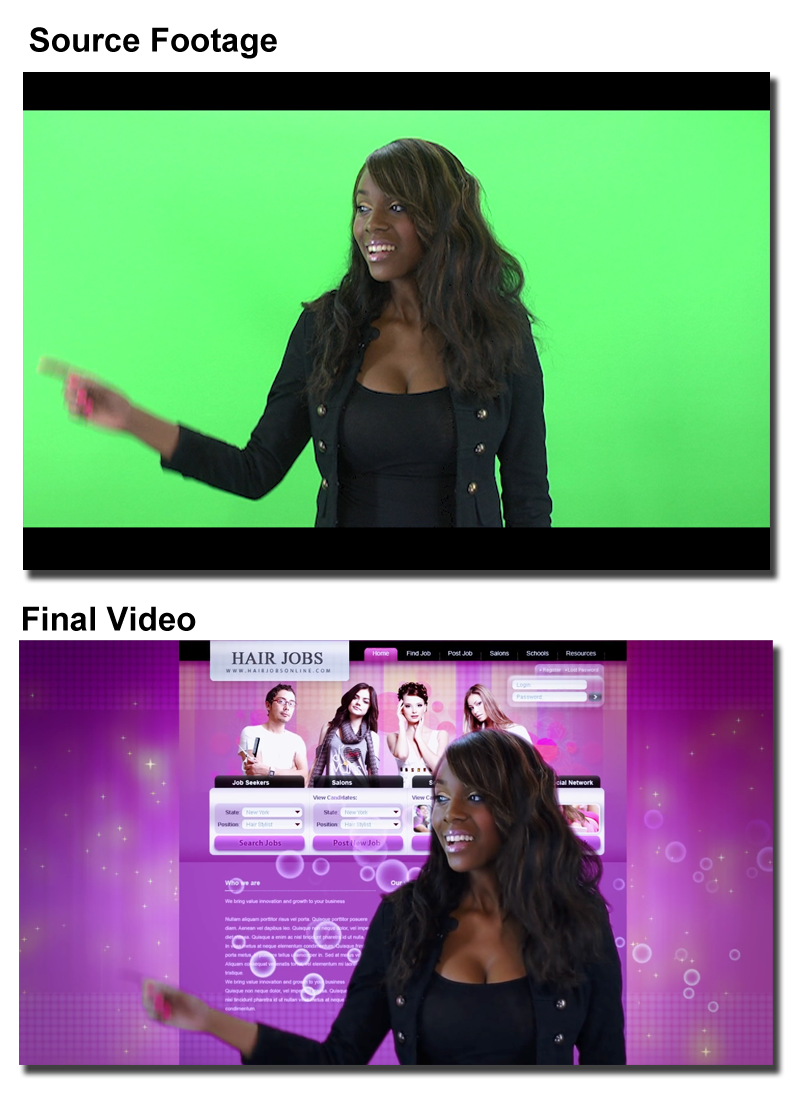 Out Photo, Video, Audio Services include:
– TV Advertisement Production
– Video Filming at studio or on location
– Wedding Vide & Photography
– Short Movie Production
– Video or Voice Presentation
– Video Resumes & Business Cards
– 3D or Cartoon Animation
– Special Effects FX
– Intro & Titles Animation
– Professional Product and Model Photography
– Voice Narration Services
– Sound Composing and Editing
– Music production
– Phone System IVR Voices